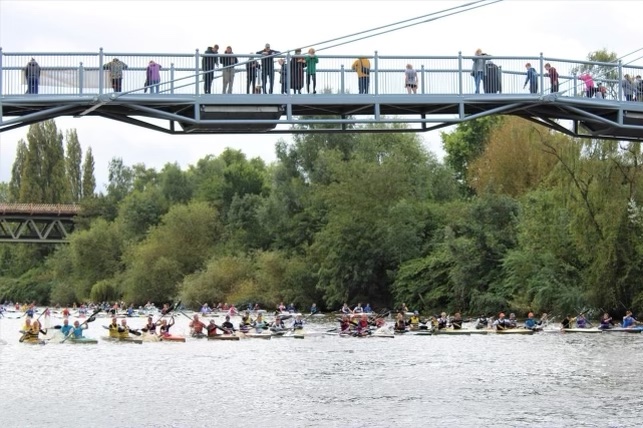 Having raced hard all season, Banbury & District Canoe Club finished 3rd in the Southern region to qualify to compete at the Hasler Finals this weekend, which were held at Worcester Canoe Club.
We took 32 paddlers to the finals on Sunday 24th September where we were faced with very high water levels following the recent rainfall which also meant there was plenty of flow on the water. The wind was also high making for some very bumpy water.
There were some very large start lines during the day which always makes it interesting but Banbury paddlers were all great off the line. We had some brilliant results through the day with lots of point scoring. We also had two paddlers take first place with James L winning division 6 and Reuben H winning his Geoff Sanders Division A race.
Our fabulous team finished in 7th place overall. We were the highest place Southern region club and our Geoff Sanders paddlers who were amassing points all season finished in an amazing 4th place.
We have already started our campaign for our place at next year's finals having finished 4th at the recent Pangbourne Hasler. Our next opportunity for point scoring is our own Hasler on the 29th October.