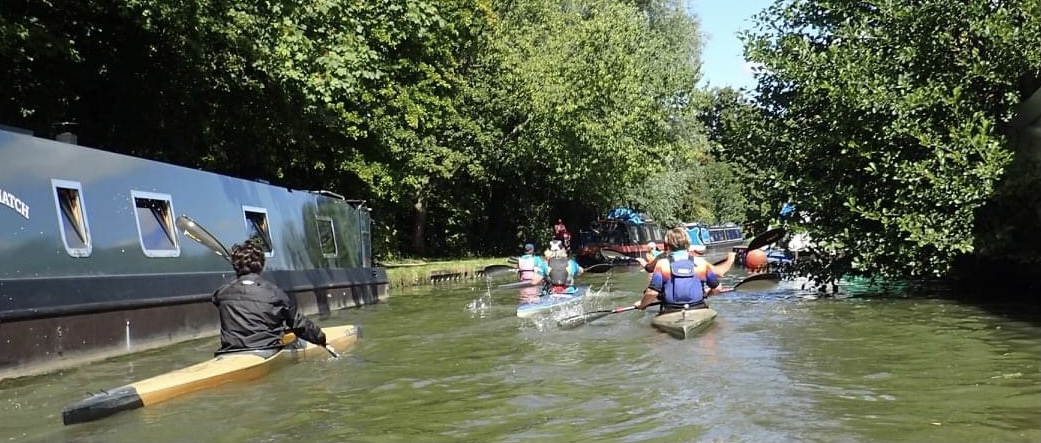 Training
Training is primarily based around preparing for sprint and marathon races.  We usually run a number of different training groups based on age and/or ability.
Below is an example of a summer training week.
Monday

Morning

Ladies That Launch – a peer-led paddle of 4-6 miles

Evening

Marathon Divs 7/8 training and technique session 

 

Marathon Divs 4/5/6 training

 

Junior  Strength and Conditioning 

Tuesday

Morning

Div 6 and above early morning session

Evening

U12/Lightning Session

Div 9 and above race training

Wednesday

Afternoon

Junior Training/S&C 

Thursday

Morning

Div 6 and above early morning session

Evening

Club session – something for everyone over 12

Saturday

 Morning

Club Session – something for everyone

Sunday

 Morning

Long Training Paddles/Race day
In addition there are regular extended training days working on technique.
Off the Water
During the winter, when it is not possible to train on the water in the evenings, the club runs circuit training classes at Cropredy Village Hall. These replace the Tuesday and Thursday club sessions and run from 7 to 8pm.
We endeavour to have a series of winter lectures, and continued with these on zoom during lockdown.  Speakers have included:
GB paracanoeist, Jonny Young; sea kayakers Natalia Maderova and Mihal Maderov; food and nutrition from Dan Golder; white water paddling with Will Austin.