Banbury Marathon – Sunday 31 October 2021
A Southern Region Hasler qualifying race on the Oxford Canal at Banbury with compulsory portages on all divisional races.  The portages are all relatively easy!
Booking in, parking and the finish line are at Castle Quay in Banbury town centre while the start is at the Hennef Way bridge 800 metres north.
More details can be found here (2021 details will be posted nearer the time)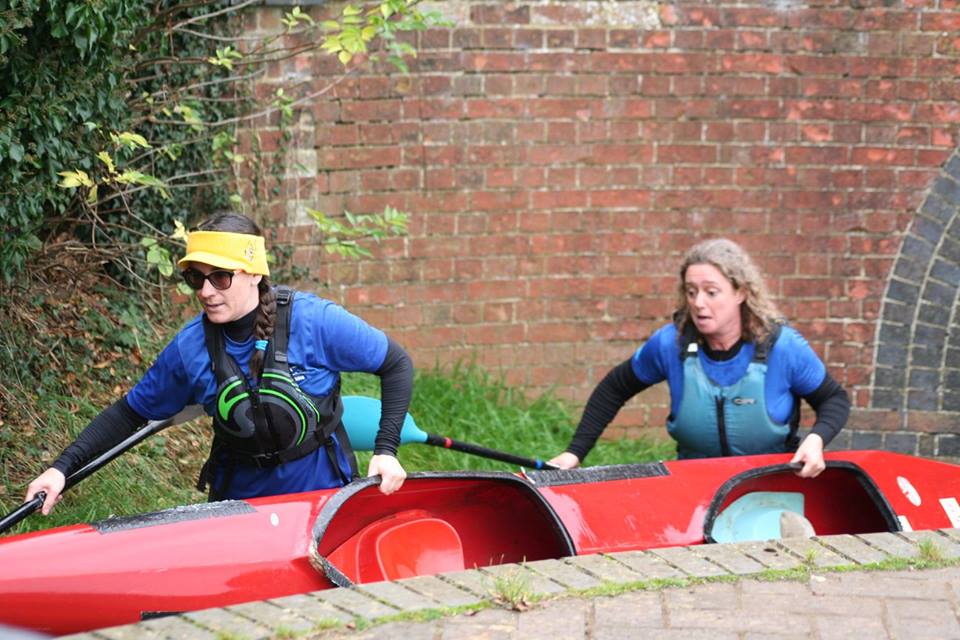 Ross Warland Memorial Race – 28 November 2021
The race is held in memory of Ross Warland and other young people who did not have the opportunity to reach their full potential in life. Ross, who died of bone cancer in February 2000 at the age of 21, was an active and popular member who first joined the club when he was 8 years old. When no longer able to paddle he devoted his time to coaching and training the club members. His attitude and courage towards his illness was an inspiration to all those that met him.
Sadly this year (2020) we have been unable to run this race.  However, we are encouraging everyone to run their own virtual event.
The usual Ross Warland Canal Challenge is 20 miles, starting and finishing from our clubhouse in Cropredy, with 12 portages along the way.  These are mostly muddy, some have narrow steps and a bend and – for something different – one is at Banbury's shopping centre, where you would have been offered (force-fed?) jelly babies from our friendly marshals.  At the 10-mile point, you would have turned in front of the massed crowds whilst trying to avoid boats coming at you from all directions; or you would have handed over your number "baton" in the relay class.  On your return to the club, we'd have greeted you with hot soup, bacon rolls and lots of cake.
This time it's up to you – you can replicate the above as much or as little as you like, and however you like (although we'd suggest the hot soup and cake at the finish should be compulsory).  You can K1, K2 or K4, and paddle the Full Monty Twenty, or do a relay – with as many of you as you want out there (within your Covid restrictions of course!).
When you've finished, please send us your location, times and photos (if you're happy for us to put them on social media and share them with the Bone Cancer Trust).
Entries to:  Graham Warland graham.warland@gmail.com
Cost:  £10/person to be paid to Banbury Canoe Club – bank details are on the entry from.  This includes a special, limited edition hat and p&p, with the rest of the money going direct to the Bone Cancer Research Trust in Ross's memory.
(For anyone wishing to make a donation in addition to the entry fee, there is also a Just Giving account, which already has £860 in it, following our club online event on the planned day of the race.   Graham Warland is fundraising for Bone Cancer Research Trust (justgiving.com).)
More details can be found here: Ross Warland Memorial Canal Challenge 2019
Previous Results